experience Zion
Things to see & do
There are 250 square miles of incredible land to explore in Zion National Park. From flowing water snaking through canyons to magnificent sheer walls rising above them, Zion has been developing geologically for millions of years. Enjoy the biological diversity of three climatic zones, from sub-alpine cool to desert warmth. This diverse terrain houses over 800 plant species, 271 birds, 75 mammals, and numerous rare fish. Hike into secret canyons with refreshing pools and towering multi-colored sandstone buttes, and scale to glorious vistas with hundred-mile breathtaking views in all directions.
To enter the park, purchase a 7-day pass for a fee of $35 dollars per private vehicle or per family (up to 5 persons). No need to wait in line to purchase the pass. The Pass is now available at Flanigan's. It is non-transferable, non-refundable and may be upgraded during the 7-day period to the $85 Annual National Parks Pass for entry at any National Park. Visit the Zion National Park website for more updated information and trail maps.
There are many ways to enjoy the park — from wheelchair-accessible paths to technical climbing routes. Start your adventures at the Zion Visitor & Discovery Center ¼ mile north of Flanigan's. They offer a free park video production and museum, bookstore, and have several helpful rangers to answer your park questions. The Free Shuttles operate from April through October. The Town Shuttle stops at Flanigan's about every 12 minutes and will take you to the Park entrance – the Park Shuttle runs from the Visitor Center to trailheads along the river as often as every 6 minutes.
"The Narrows" is the most famous river walk in all of the national parks. This follows the winding Virgin River—the last free-flowing river on the Colorado Plateau. Hike the strenuous "Angel's Landing" trail to a magnificent viewpoint with thousand-foot dropoffs. Or, enjoy any of other other hiking trails in the park.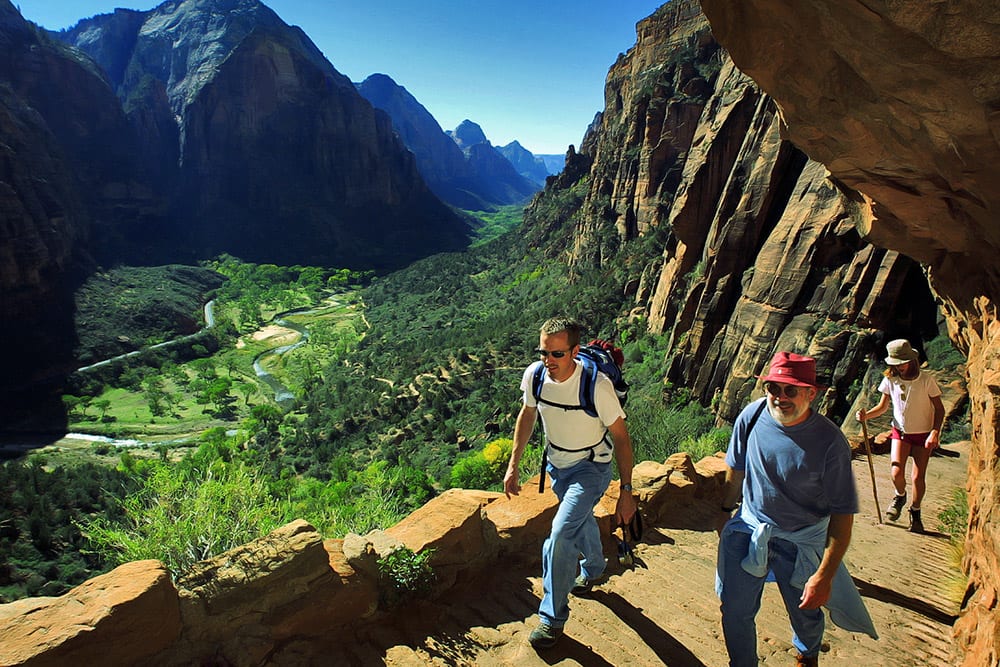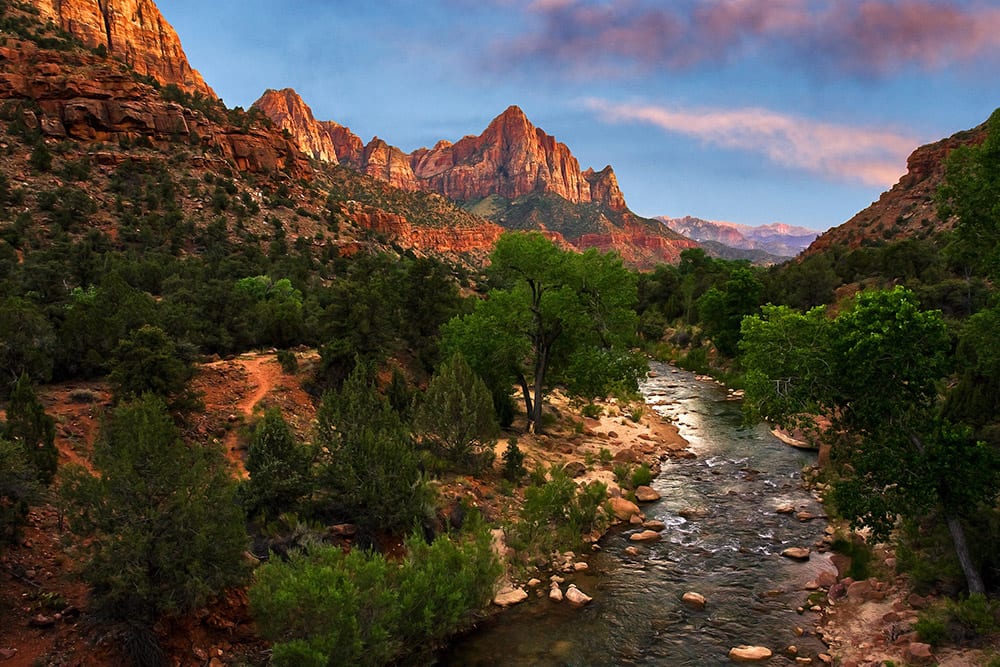 Quick Trail Details
Indicated mileages and times are figured for round-trip.
Additional detailed maps and information, including a
'Virtual Hike of Angel's Landing' may be found at the Zion National Park website
Easy Walks in Zion
Weeping Rock Trail: CURRENTLY CLOSED Walk to a spring and "hanging garden".
0.5 mi/0.5 hr
Canyon Overlook Trail: Walk up a natural path to a canyon viewpoint.
1 mi/1 hr
Lower Emerald Pools Trail: easy paved walk to a waterfall.
1.2 mi/1 hr
Pa'rus Trail: Walk or bike along the Virgin River. Level and paved.
3.5 mi/1.5 hr
Riverside Walk: Follow the river up the narrowing canyon.
2 mi/1.5 hr
Moderate Hikes in Zion
Middle and Upper Emerald Pools Trail: Walk to pools and waterfalls. Caution!
2 mi/2 hr
Watchman Trail: Walk to a viewpoint of the lower canyon.
2 mi/2 hr
Riverside Walk/Gateway to the Narrows up to Orderville Canyon: Wade up the river to explore the Virgin Narrows, weather permitting. Winter hiking with proper winter gear is a recommended experience.
2 mi/1.5 hr
Sand Bench Trail: A loop trail to a pinyon-covered plateau.
7.5 mi/5 hr
Strenuous Hikes in Zion
Hidden Canyon Trail: CURRENTLY CLOSED Fairly strenuous hike to a hanging canyon.
2 mi/3 hr
Angel's Landing Trail: Hike up Walter's Wiggles to Angel's Landing.
5 mi/4 hr
Observation Point Trail: ACCESS FROM UPPER EAST SIDE ONLY Hike across meadows and slickrock to a fantastic view.
8 mi/5 hr
Can I drive my vehicle in the park?
From April to October, access into the canyon is by free shuttle bus only. Private vehicles are allowed to access the canyon from November to mid-March.
Is there any camping in Zion Canyon?
Yes. Camping is available inside the Park at the Watchman and South campgrounds, located near the south entrance.
A private campground is located in Springdale – another just outside the East entrance of the Park.
Which trails are wheelchair accessible?
The Pa'rus Trail and the Riverside Walk.
Are pets allowed on any trails?
Pets are only allowed on the Pa'rus Trail and must be on a leash.
Are pets allowed on the shuttles?
No.
Are the shuttles fully accessible?
Yes.
Do I have to pay the $35 entrance fee if I am just passing through the canyon?
Yes. The US Congress has designated Zion National Park as a US Fee Area. During the months of April through October travel through Zion can take up to 1-2 hours, so driving around Zion can often be quicker.
Where can I find an ATM in Zion?
There is a ATM at the Zion Lodge. Additional ATMs and a bank are located in Springdale.
Where can I ride my bike in Zion National Park?
The best place is on the Pa'rus Trail and the Zion Canyon Scenic Drive (when the Zion Canyon Shuttle is operating).
All Cyclists are required to ride on the Pa'rus Trail from the South Entrance to Canyon Junction.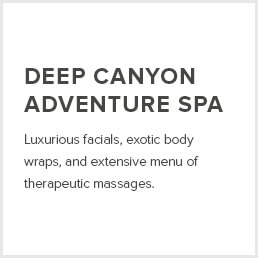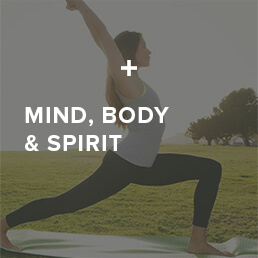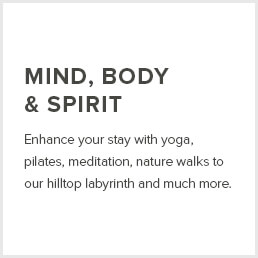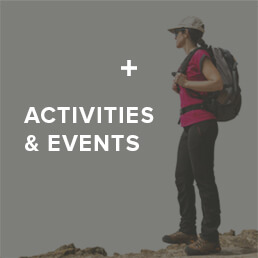 Flanigan's Resort & Spa On Instagram
Share your photos with #flanigansinn