Bryce Canyon National Park & Cedar Breaks National Monument
One day won't be enough time to do all of this. Please let us help you 'pare it down' to best fit your interests.
From Flanigan's, plan on about 1 ½ or 2 hour drive to Bryce not including time for possible stops at:
– Canyon Overlook: A wonderful ½ mile upper canyon morning walk in Zion (not accessible by the shuttle).
– Maynard Dixon Gallery: (Thunderbird Foundation for the arts) in Mt. Carmel.
– Fairyland Overlook: Just inside Bryce Canyon, look for turnout on the left before the Visitor Center.
Lunch at Bryce Lodge, walk along the rim and drive or shuttle to viewpoints. Return to route 89, then north to Panguitch and route 143. This takes you past Panguitch Lake and the viewpoints of Cedar Breaks to route 14 west to Cedar City. Plan about 1 ½ hrs from Bryce to Cedar.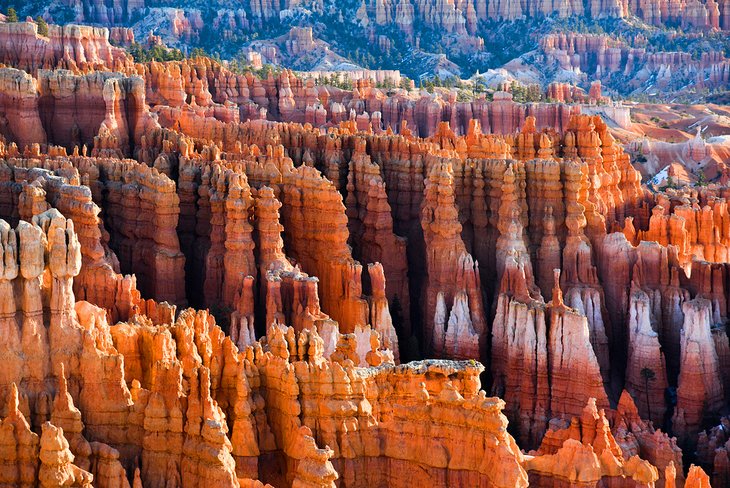 Cedar City
In Cedar City, possible stops at the following: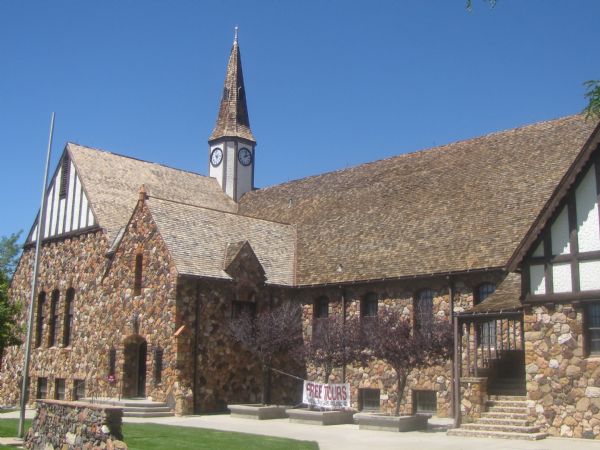 Old Rock Church
Pioneer era construction of lava rock and 'cedar' woodwork (local western juniper) 'Iron Mission' Museum State Park.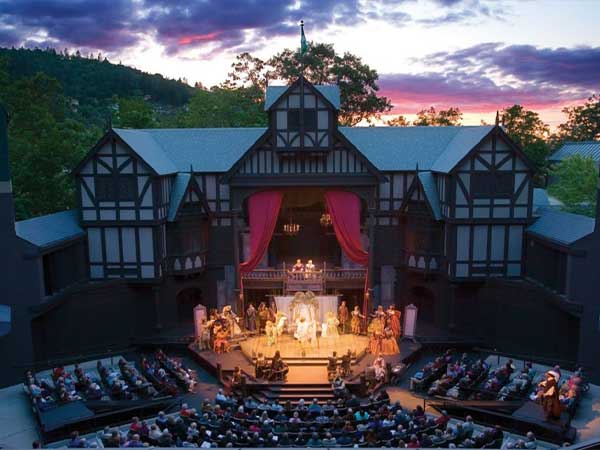 Shakespearean Festival
Shakespearean Festival replica of Globe Theater features 'greens shows' during the season about 6pm nightly, (except Sundays) – no charge.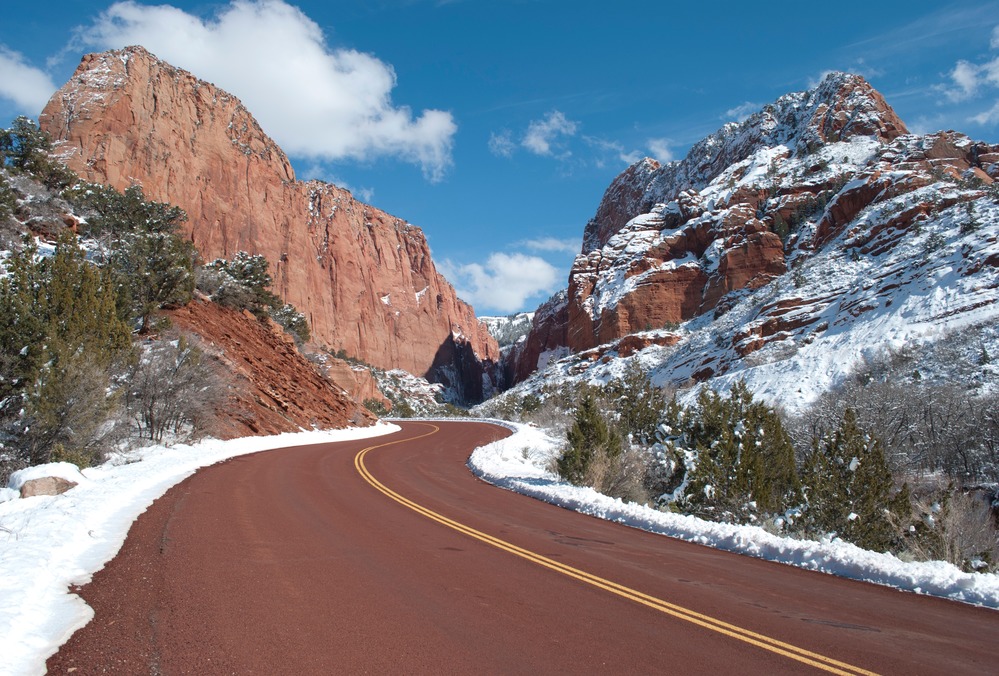 Plan about 40 minutes from Cedar City to the Kolob Canyon section of Zion. (exit on I-15). It is about a 1 hour drive back to Flanigan's.  I-15 south to exit 27 (route 17), six miles to the junction with route 9. Turn left – 17 miles to Springdale.
Enjoy the 7 mile scenic drive in Kolob . The Timber Creek Overlook is a short 1 mile trail at the end of the drive, or take a lunch and enjoy the Taylor Creek Trail  to the Double Arch Alcove.  (about a 5 mile moderate hike roundtrip) Plan about 1 hour drive back to Flanigan's.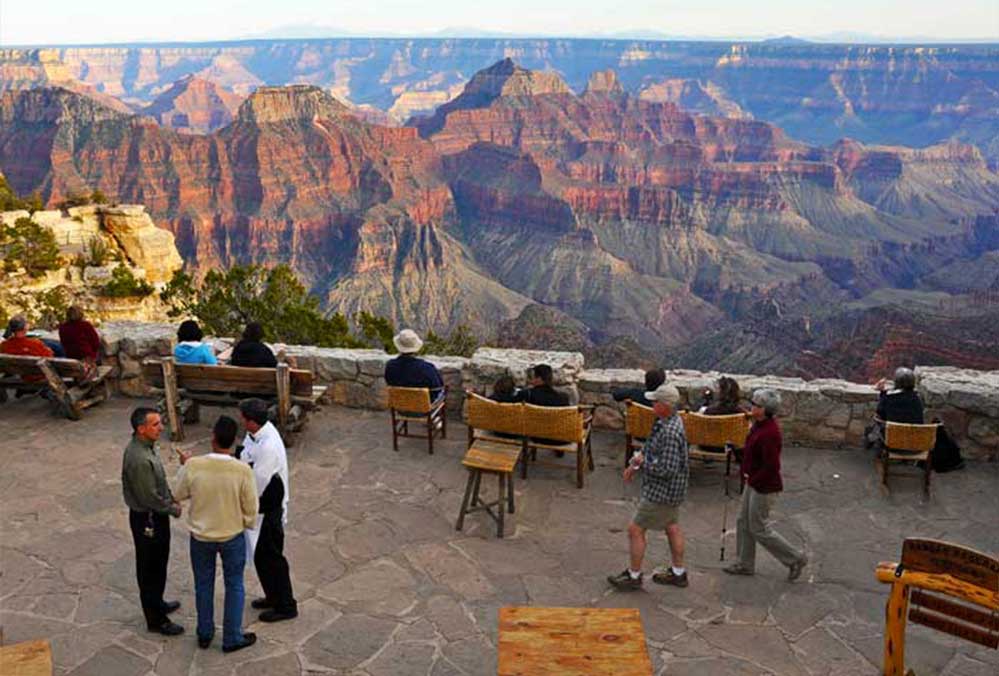 Leaving Zion about 9 am – drive about 2.5 hours to the North Rim. Arrive just in time for lunch at the lodge and a walk along the rim. Drive to Cape Royal and take 15 min walk to the Angel Arch window for a view of the Colorado River far below. Then reverse your route stopping at Pipe Spring National Monument before returning to Flanigan's for an enjoyable dinner.
(Remember that Arizona remains on Mountain Standard Time year-round. Utah changes to Daylight Saving Time)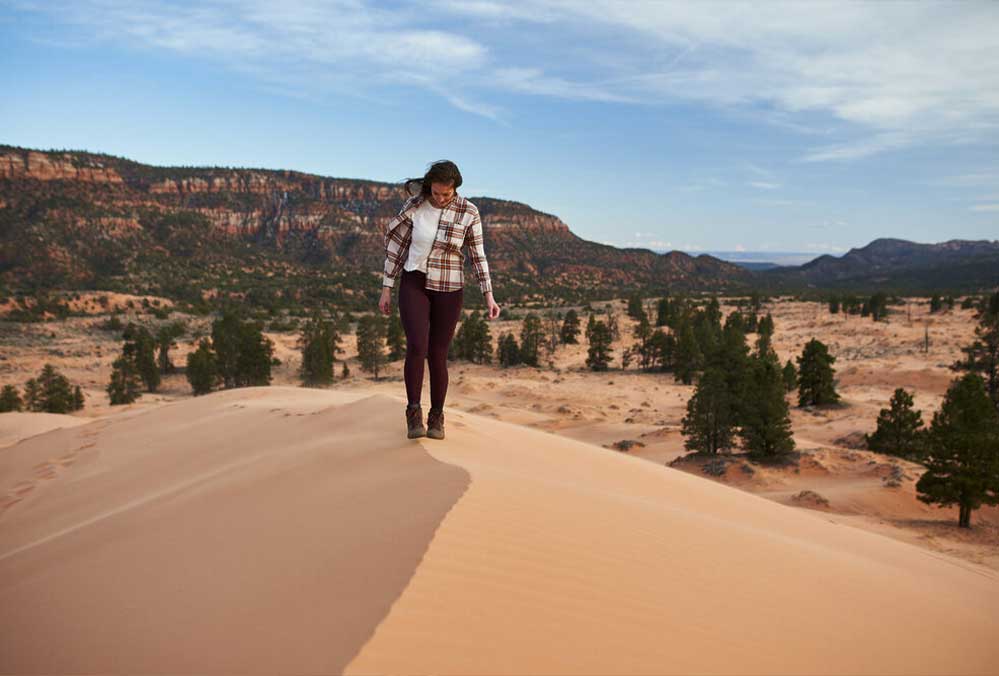 Pipe Spring National Monument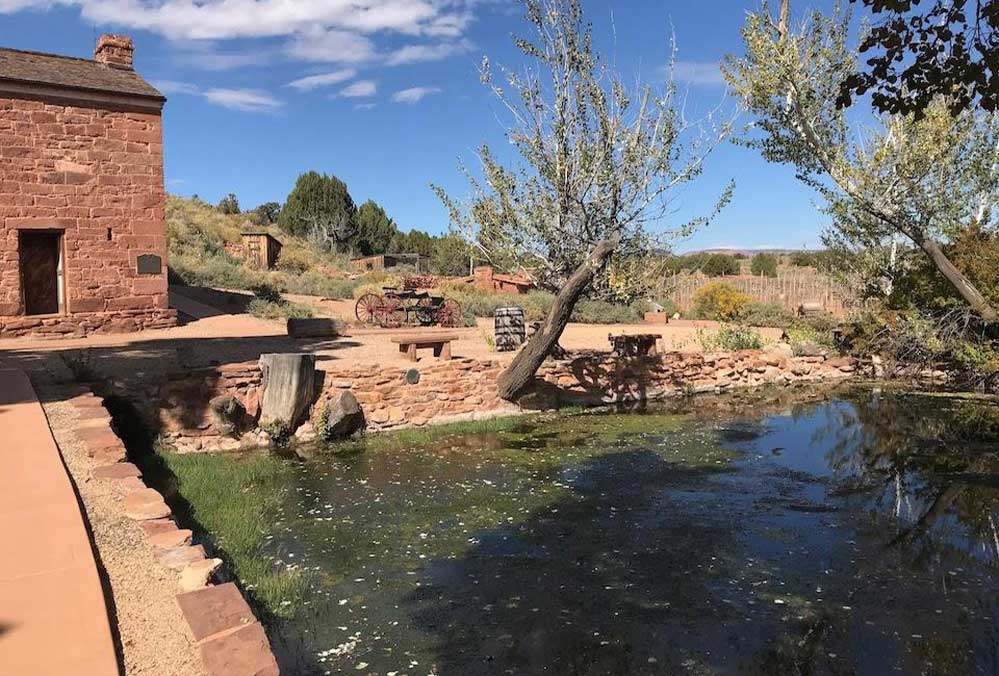 Drive thru Zion to hwy 89 South, take turn off to Coral Pink Sand Dunes (12 miles).
Returning to 89 South to Kanab, continue on 89A to Fredonia, then turn right on hwy 386 to Pipe Spring. A restored fort, ranch, early western settlement community – used by native Americans and Mormon pioneers for water and as a base for protection. Located on Paiute Nation lands.
Continue west on hwy 386 through Colorado City and Hilldale to Hurricane then take hwy 9 East, back to Flanigan's.
Visit less frequented Zion backcountry trails on the upper mesas. The higher elevations offer mild summer temperatures. Lava Point (the highest section of Zion) is a 1-hour drive from Flanigan's. Lava Point is an excellent late afternoon/evening drive to take the best advantage of sunset lighting on the west-facing cliffs of Zion, or take a lunch and explore the Northgate Peaks and Cougar Mountain trails. Keep your eyes open for giant condor.
Local commercial shuttle services can drop you off for the West Rim hike (13 miles – backcountry permit required) which connects with Angels Landing trail and ends at the Grotto in the main canyon. From there take the free shuttles back to the Visitor Center and Flanigan's.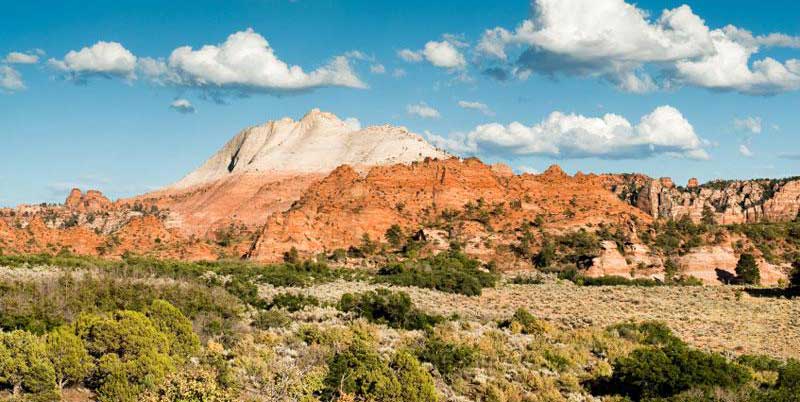 Flanigan's Resort & Spa On Instagram
Share your photos with #flanigansinn