Frank Lloyd Wright – Garden Sprite
Much like the Phoenix bird which rose from its own ashes, the Sprites of Midway Gardens were resurrected from their demise, restored and given to the Arizona Biltmore, A Waldorf Astoria Resort, as gifts.
The Sprites were, in a sense, the lost children of architect Frank Lloyd Wright and sculptor Alfonso Iannelli. These geometric architectural statues were conceived in 1914 for the specific purpose of adorning and watching over Midway Gardens, once a center for premier entertainment, fine food and music on Chicago's lakefront.
Most of the Sprites met a premature and unfortunate demise during Prohibition. The building was finally closed and demolished in October 1929.
It seemed the Sprites were lost forever. Then sometime after World War II, word reached Taliesin, the original estate and Frank Lloyd Wright School in Spring Green, Wisconsin, that a few of the Sprites had been saved and were lying in pieces in a farmer's field in Lake Delton, Wisconsin.
Taliesin recovered the three damaged Sprites and shipped them to the Stillwater, Minnesota home of Don Lovness, a client and friend of the Wright's. Don and his wife restored two 5 to 6-foot Sprites and a 12-foot Sprite. For over 20 years, these figures graced their Frank Lloyd Wright-designed home.
In 1980, Mrs. Wright built a garden at Taliesin West and had the Sprites shipped to Phoenix for placement. After restoration and recasting work was done in October 1985, eight Sprites, each standing 6 feet tall and weighing 450 pounds, were donated to the Arizona Biltmore Resort – a Frank Lloyd Wright-inspired premier establishment.
The lost children found a welcome home in Phoenix and now one also enhances the tranquility of Flanigan's courtyard in Zion.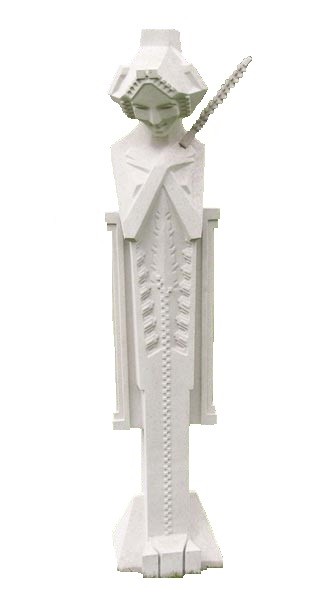 Flanigan's Resort & Spa On Instagram
Share your photos with #flanigansinn