450 Zion Park Boulevard, Springdale, UT, 84767
July 27th -30th, 2023
Zion Integrative Living Retreat
Beathwork • Cold Exposure • Movement • Consciousness
6:30/7:00 pm – Dinner & Introduction/Meet & Greet @ Spotted Dog
With Donato Helbling, Spa Director-Anthony Andra, General Manager-Cade Campbell and Owner-Rebecca McKown
7:00 – 8:15 am
– Breakfast @ Spotted Dog (on own)
8:30 – 10:30 am – 120-minute Wim Hof Method Cold Exposure Breathwork – Veranda – Lunch provided after for now or later.
12:00 pm – ½ Day Canyoneering Trip (Potential Cold Exposure) (Group)
6:00 – 8:00 pm – Dinner @ Spotted Dog (Group)
8:00 pm – 60-minute Integrative Living Class / Lounge Social
7:00 am – 8:00 am
– 60-minute Budokon Yoga @ Labyrinth
8:15 am – 9:15 am – Breakfast @ Spotted Dog (on own)
9:30 am – 11:00 am – 90-minute Wim Hof Method Breathwork, and Ice Baths. Takeout lunch is provided afterwards.
11:00 am – 6:30 pm – Free time, hikes, massages, town, etc.
6:30 – 8:00 pm – Dinner @ Spotted Dog (Group/on your own)
8:15 pm – Crystal Sound Bath @ Labyrinth
7:00 – 8:00 am
– 60-minute Wim Hof Method Breathwork, and Ice Baths
8:30 am – Good Bye Breakfast @ Spotted Dog (Group)
12:00 am – Checkout
Two-week cancellation policy. The retreat cost is $1499.00 per person, lodging not included. The total amount is taken 14 days before the event arrival date, non-refundable.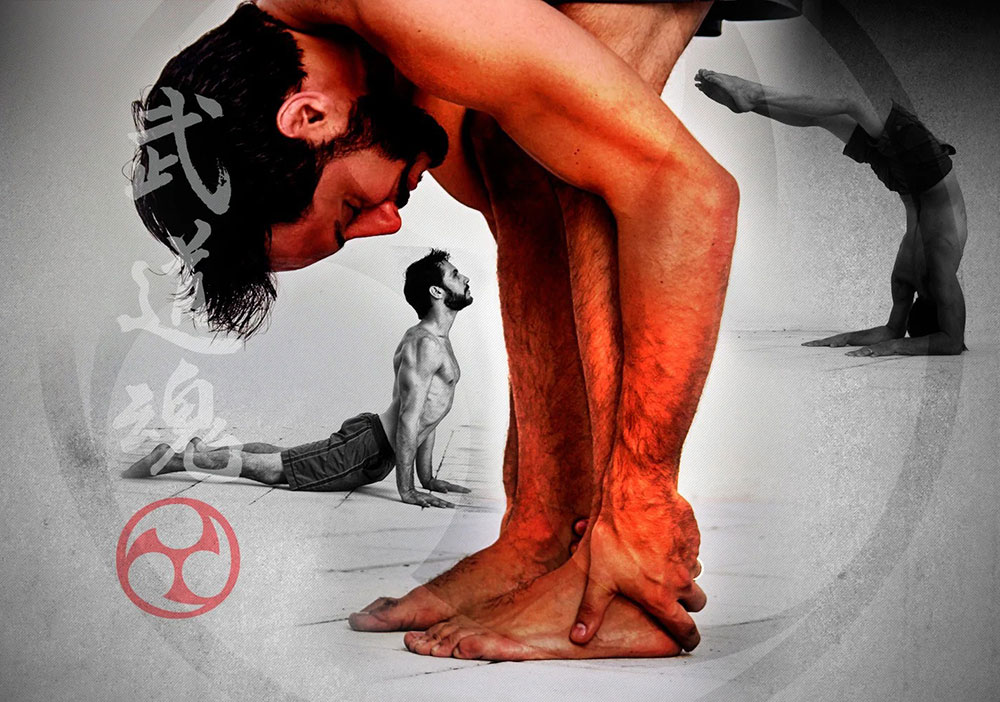 Sensei for the high performance human being
Meet Donato Helbling
Donato Helbling weaves evidence-based research with ancient philosophy, humor, and some unorthodox anecdotes to deliver dynamic and engaging lessons on how to live a better life. Even though he is an Electrical and Computer Engineer, his array of unique life experiences as a world-traveling black belt professor of martial arts, as a yoga and meditation teacher, and as a hospitality and wellness consultant, have helped shape the way he sees and interacts with the world in a curious way.
After being a Movement and Consciousness leader in Miami for the past 15. Donato Helbling created the Integrative Living Model. The main goal of Integrative Living is to simplify the process people go through in the quest to become the most fully expressed version of themselves. It is a set of tools he developed thinking like an engineer, understanding, explaining, and optimizing processes and finding solutions to problems, but applied to the creation of a powerful human experience.
In addition to lectures on Integrative Living, Donato leads seminars as a certified instructor of the Wim Hof Method, and as a Professor of Budokon (Martial Arts, Yoga and Meditation), as well as a private and corporate coach. Whether teaching people to control their nervous systems, their bodies, or their minds, his workshops are open to those seeking performance enhancing techniques with a healthy dose of fun. When not teaching, Donato lives a happy life in Miami Beach and in his spare time he enjoys his hobbies of building furniture and restoring vintage motorcycles.
Flanigan's Resort and Spa On Instagram
Share your photos with #flanigansinn